LIGHT AS THE THEME OF HABITARE'S ECODESIGN SPECIAL EXHIBITION 2010
The second international EcoDesign Special Exhibition was held in conjunction with Habitare fair at the Helsinki Exhibition & Convention Centre 1 – 5 September 2010, presented unique, ecological lights. World-renowned lighting designer Ingo Maurer from Germany was the curator of the exhibition.
Ingo Maurer (b. 1932), maestro of light and winner of several design awards, made his breakthrough with the table light "Bulb" back in 1966. His designs are always both technically intelligent and visually intriguing. In addition to lights, Maurer has designed light installations and lighting for public spaces, and held several exhibitions.
Ingo Maurer's influence in the new generation of designers is deemed significant. Ingo Maurer and producer Valo invited top-class international designers and young talents from Finland and abroad to take part
in the EcoDesign Special Exhibition. The exhibition featured approximately 80 unique and ecological lights. We were very delighted that so many designers decided took part the exhibition.
---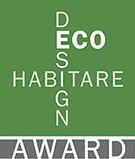 ECODESIGN AWARD WINNERS 2010
EcoDesign recognition award shared among four designers. Samuli Naamanka (Finland) was awarded EUR 2000; Henrik Enbom (Finland), Heath Nash (South Africa) and the architect Julien De Smedt (Belgium) were awarded EUR 1000
each. The prize shared among the designers was donated by the Finnish Fair Foundation. The main partner of the exhibition, Sampo Bank Private Banking, granted Beyond the Ordinary prize of EUR 2000 to Tapio Anttila (Finland).
---
DESIGNERS OF THE ECODESIGN EXHIBITION 2010
Aarnio, Eero
Andersson, Katarina
Anttila, Tapio
Barber, Edward
Osgerby, Jay
Borrione, Bruno
Sportes, Cedric
Borselius, Stefan
Cárdenas, Roberto
Claesson, Mårten
Koivisto, Eero
Rune, Ola
Cocksedge, Paul
Dahlström, Björn
Elo, Susan
Enbom, Henrik
Feiz, Khodi
Godoy, Emiliano
Gustafsson, Gabriella
Ståhlbom, Mattias
Gustafsson, Marie-Luise
Fröberg, Ottemo Frida
Hakaniemi, Jonas
Hakkarainen, Aleksi
Häll, Katarina
Edis, Philip
Hai, Fang
Haoming, Zhou
Hederström, Louise
Heikkilä, Simo
Hoisko, Timo
Holén, Nanni
Honkonen, Vesa
Huuskonen, Sami
Mantila, Mikael
Marjamaa, Teija
Martin, Haldane
Maurer, Ingo
Merz, Rudi
Metsätalo, Ville
Michel, Daniel
Myyryläinen, Raisa
Jaakkonen, Liisa
Helve, Jussi
Naamanka, Samuli
Nash, Heath
Nichetto, Luca
Niskanen, Timo
Nygård, Anna
Nyman, Niko
Köykkä, Mikko
Paakkanen, Mikko
Patel, Jitan V
Pauwels, Yves
Pänkäläinen, Pasi
Pått, Irina
Pietilä, Jesse
Rashid, Karim
Ripatti, Timo
Ruoho, Heikki
Salovaara, Juhani
Santilli, Stefano
SEOS Design
Smedt De, Julien
Dons, Wouter
Suppanen, Ilkka
Svärd, Jori
Szyber, Sara
Taskinen, Ahti
Tokujin, Yoshioka
Toussaint, Jacques
Tuominen, Terhi
Varjoranta, Kimmo
Vesmanen, Esa
Walta, Henry
Wiherheimo, Yrjö
Xiaojie, Zhu
Yong, Tang
Zweygberg, Eija